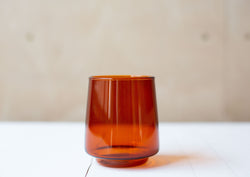 KINTO Sepia Tumbler 270 ml 4-pack
The KINTO Sepia Tumbler in 270ml is perfect for entertaining, or even pouring yourself a glass of a chilled drink! It's Sepia colour and smooth curves evokes a nostalgic feeling with a sense of comfort.
Made of heat resistant glass. Maximum heat temperature differential: 120℃/248℉. Microwave and dishwasher safe.
Dimensions (Each Glass Cup) 7 x 7.5 x 8 cm
Made in Canada