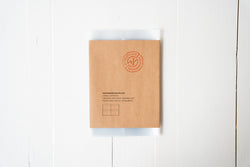 Visitenkartenhüllen - Business Card Inserts (Pack of 2)
These handy sheets of card protectors are perfect for carrying business cards, credit cards, or small tickets on the go! The A5 size sheets fold in half to slip easily into a Roterfaden Taschenbegleiter, so you can keep your most important cards among your notes.
This pack contains 2 sheets of card protectors. Each sheet has 8 card slots.